Hi. I'm Sarah. I'm the designer, writer, blogger and creator behind I Need It Crochet.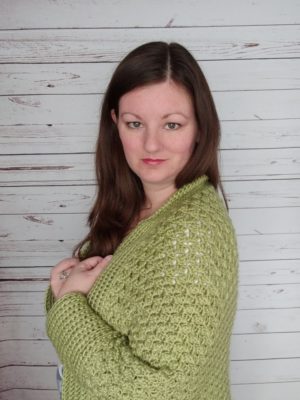 I learned how to crochet my first basic stitches from my mom about 25 years ago, and I have been crocheting non-stop for the past 8 years. I started designing patterns almost right away, though I didn't know it at the time. I would want to make something pretty specific, but I couldn't find a pattern to match my vision, so I'd just start creating it on the fly. Sometimes it would end up a total disaster, but often it would be just what I wanted.
I published my first crochet pattern on Ravelry in March of 2018. Since then, I've been working on building my pattern collection and creating patterns that are easy to follow and beautiful, functional pieces.
For a little more on how I got started, feel free to check out my first blog post.
Happy hooking!