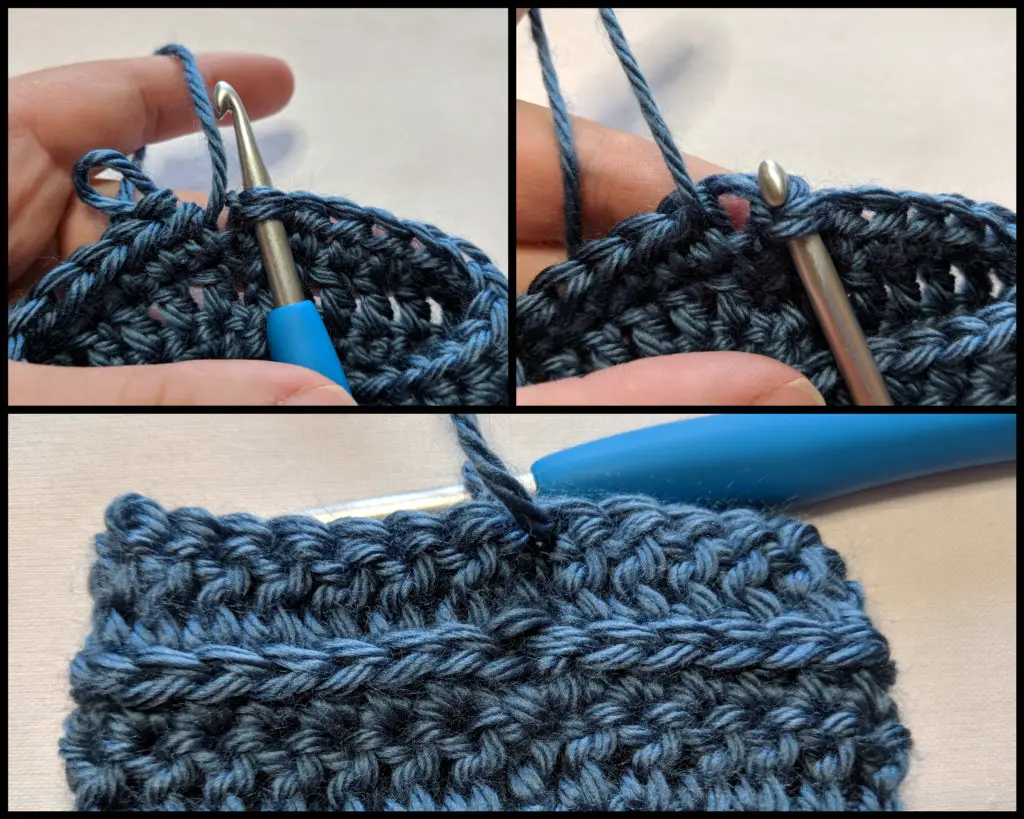 This Alternative Join Tutorial – crocheting into the 3rd loop is copyrighted by I Need It Crochet. You may not copy, share, change, or sell the tutorial itself. Also, you may not claim this tutorial as your own. All pictures contained in this tutorial fall under the copyright and may not be used. 
I love the braided look I get from working in the 3rd loop, but there is one thing that bugged me about it. When worked in the round and joining with a slip stitch at the end of the round, it makes a fairly obvious seam. (See figure 1)
So, after some experimenting, I came up with a joining method that looks better (in my opinion). Here's how I do it. 
– Work your hdc row as normal, but when the round is finished, do not ss to the first hdc like you normally would. 
– Take your hook out of your loop and turn your work around. 
– Insert your hook under the 3rd loop and the front loop of the stitch you want to join to. (See figure 2)
– Grab your loop and pull it through. (See figure 3)
– Pull the end of your yarn so that the loop is snug. You don't have to yank it too hard, but you do want it a little tighter than normal. 
– Work your next row as normal. (See figure 4)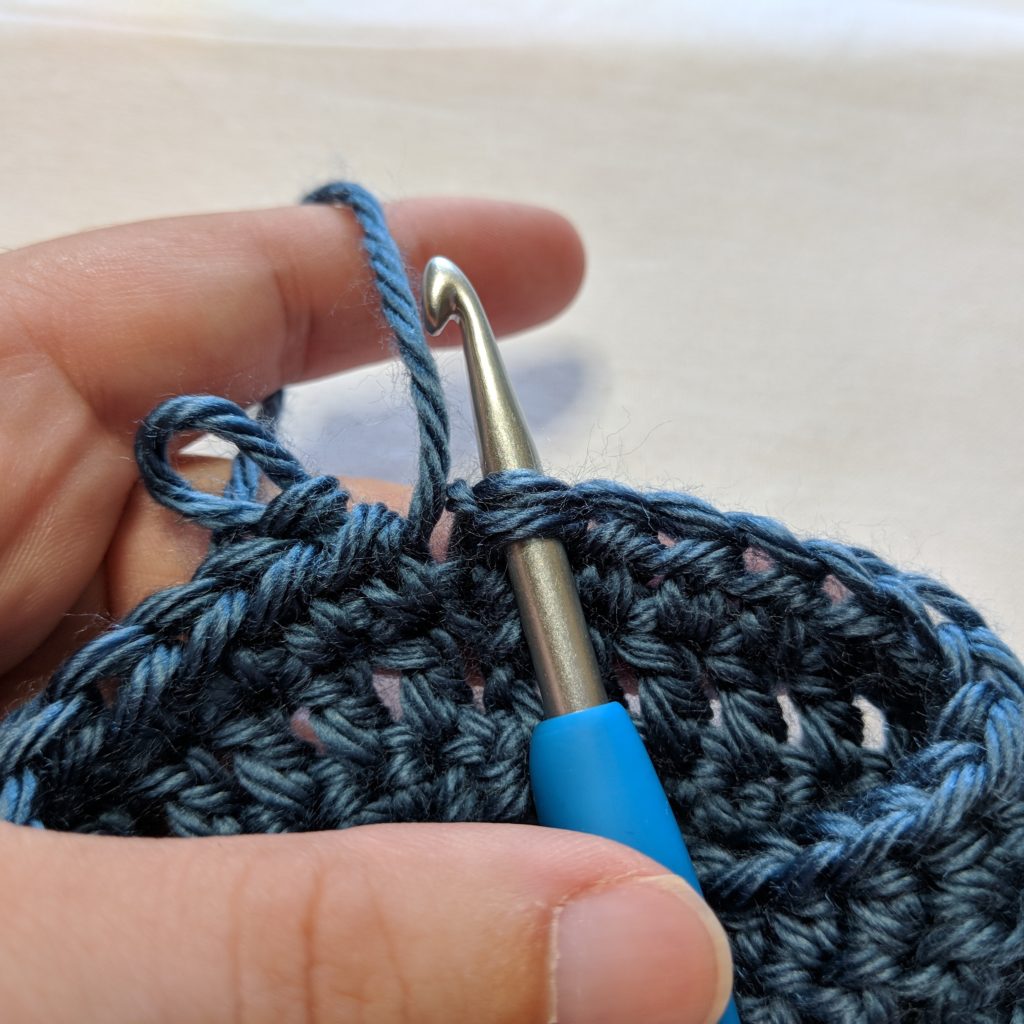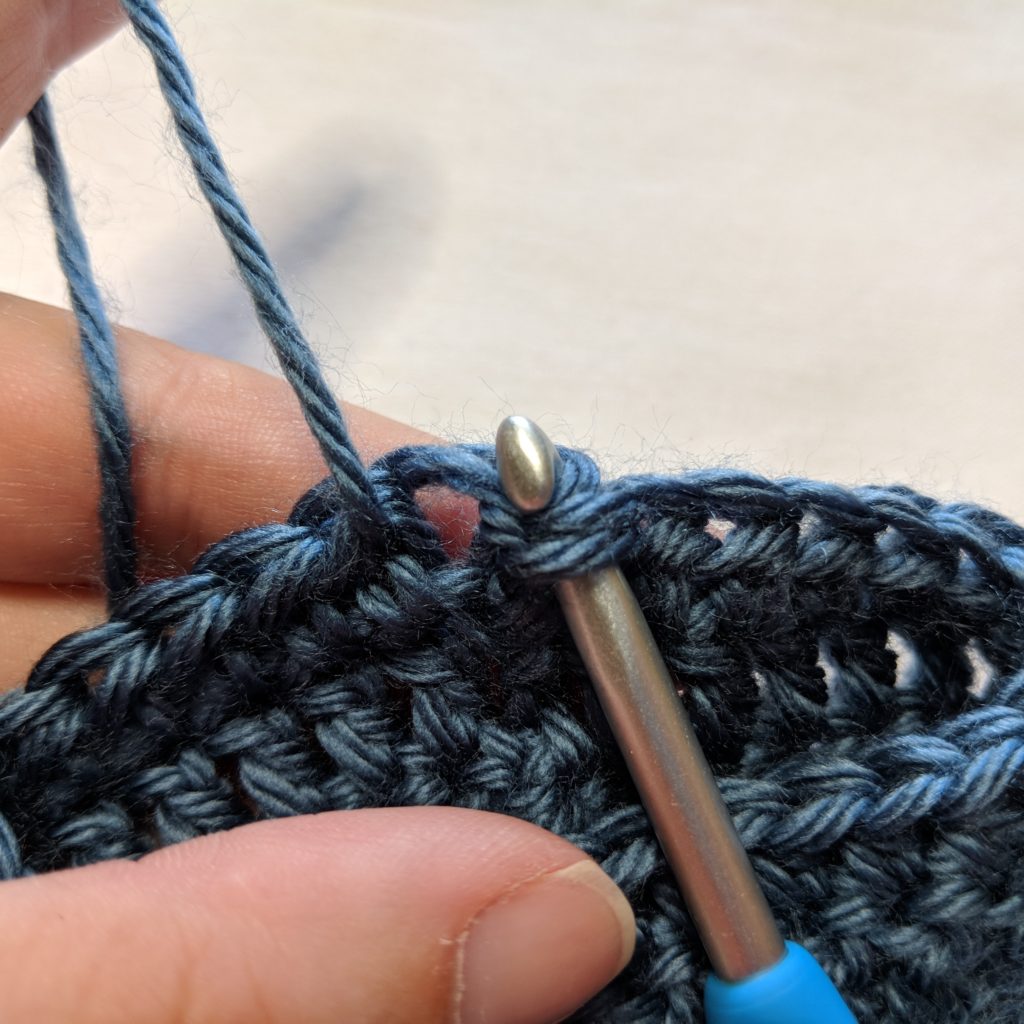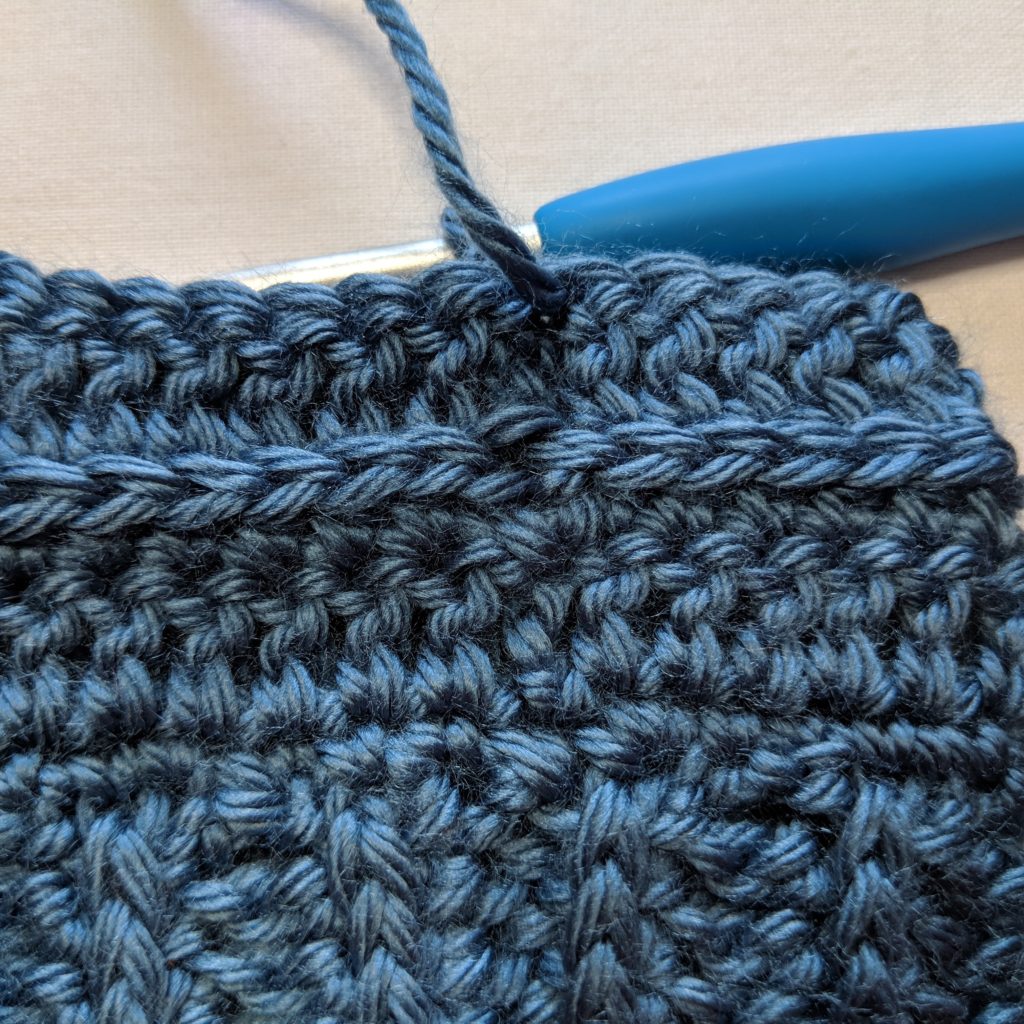 You might have to give the row a little tug to get it looking nice, but I think that this looks a lot better than the common joining method. Granted, that is only my opinion. You might like it better the other way. And that's ok too!  😉
If you liked this method, you can use it in my Bauble Slouch Hat pattern, or any other pattern that calls for working into the 3rd loop in the round.
If you enjoyed this Alternative Join Tutorial – crocheting into the 3rd loop, you might want to check out my other Tips, Tricks, and Tutorials.
If you'd like to know when I post new patterns and tutorials, head on over to my Facebook and Instagram and give me a like and a follow!
Happy Hooking! 😉