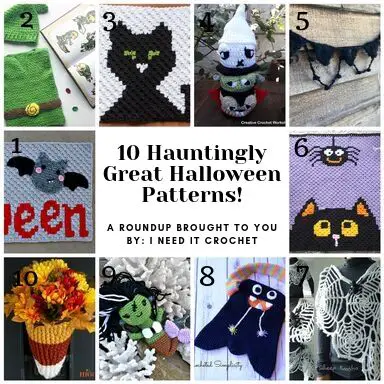 Thank you for reading my roundup post for 10 Hauntingly Great Halloween Patterns! The patterns contained in this post are not mine and I do not claim them as mine. They are the the hard work of the fabulous crochet designers who made them. The free crochet patterns contained in this post are all linked back to their original blogs and all the credit goes to the designers. Creating a free crochet pattern requires much work, so please do go and visit their blogs and show them some love!
I. Love. Halloween. I love it! I get excited for it every year. As a child, I loved dressing up and pretending to be someone or something else for a day. It was a night of fun where I got to stay up late, running around the neighborhood with my friends, causing (just a little) mischief and eating candy.
Now that I have kids of my own, I'm so glad that I get to share that excitement. And I'm happy to see that my littles love Halloween just as much as I do. I don't dress up as much anymore, but I love helping them pick out their costumes, and getting them ready to go out and scare the neighbors! It is still one of my favourite times of year.
So, of course I jumped at the chance to write a roundup for 10 Hauntingly Great Halloween Patterns! I searched the internet and came up with 10 great patterns to make your All Hallow's Eve spook-tacular! Links to the original patterns are contained in each title. Go send the designers some love!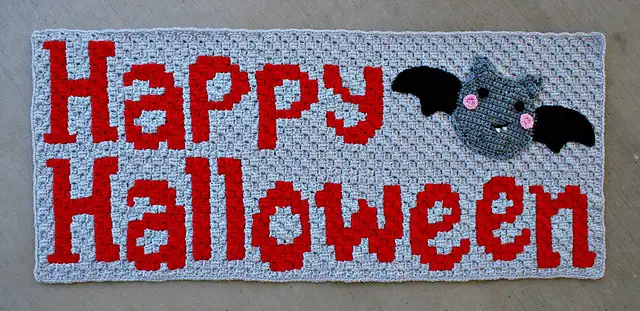 I love so many things about this blanket. The design. The font. That adorable little bat. This would look fantastic draped over the back of my couch!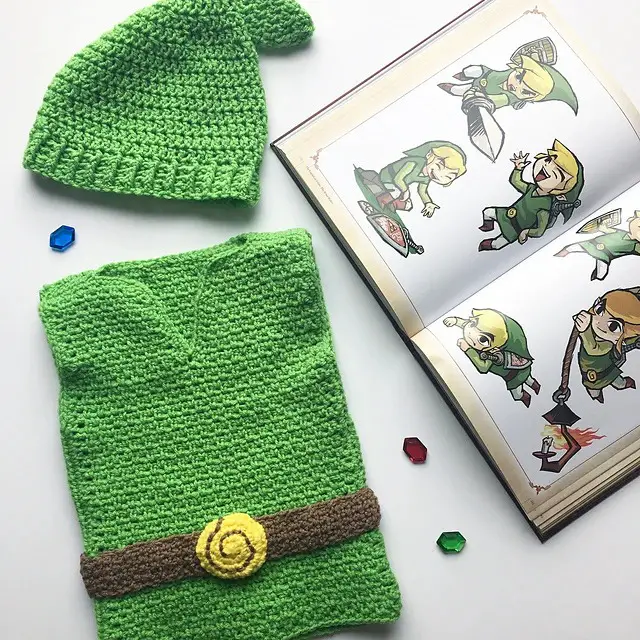 Our temperatures often go down to freezing around Halloween, so warm costumes are a must! This tunic would be quite easy to throw over a sweater or jacket to keep your little trick-or-treater warm.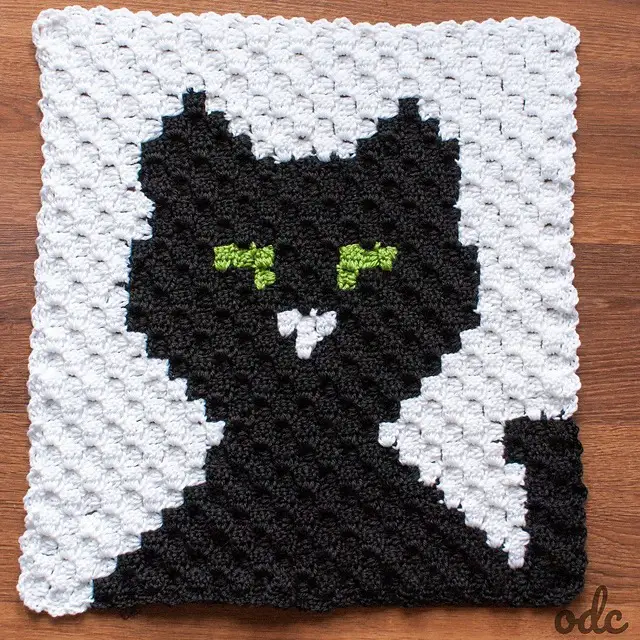 I am one of the few hookers out there who haven't yet tried C2C. This cat panel might just fix that. Rhondda has 4 patterns for Halloween panels on her blog. Combined, they would make an awesome Halloween blanket!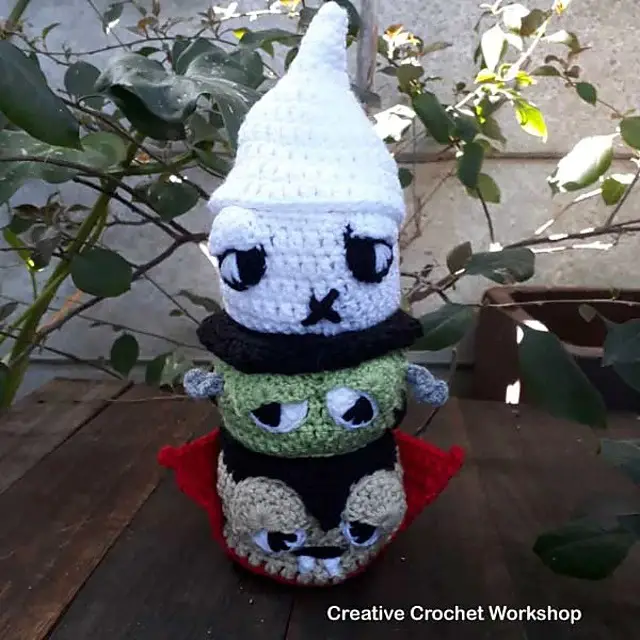 Seriously. How cute are these guys! I can't even. I can't wait to make these and stuff them with goodies!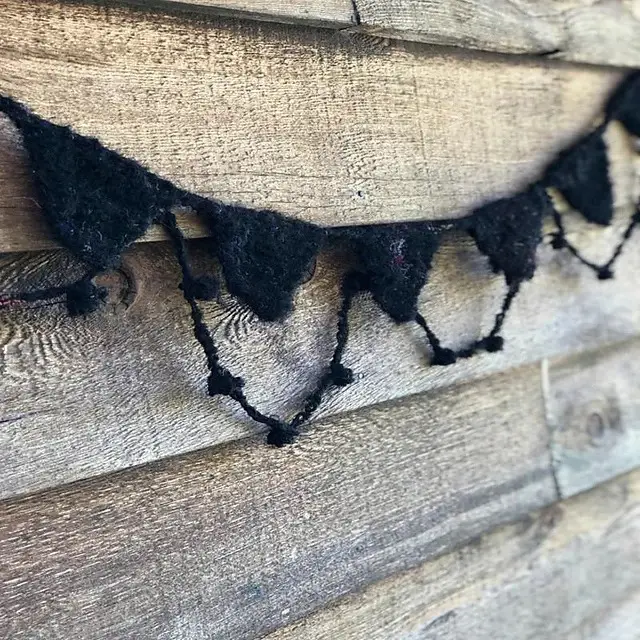 Halloween decorating is all about the details. And this bunting is the perfect little detail! You can make it subtle by going with black, or you can make it pop by layering it and adding orange!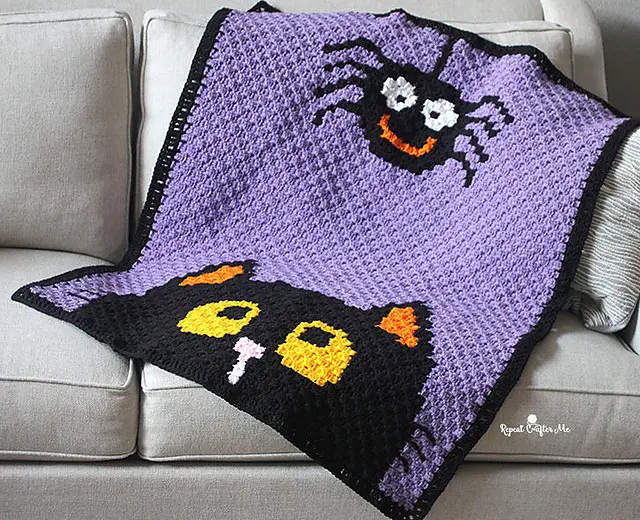 Sarah did such an amazing job designing this blanket. That graphic is the cutest! Ack! My house is going to be filled with C2C blankets! We're going to be the warmest family in Canada!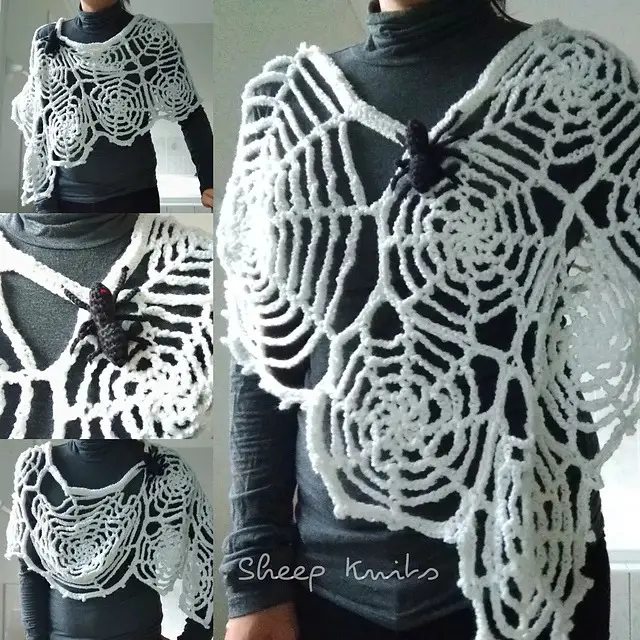 Soon as I saw this, I knew it was going on this list. I absolutely love this poncho! It would make a great addition to a witch costume. Or, if you don't like to go all out, you can throw it over a simple black top like this model did!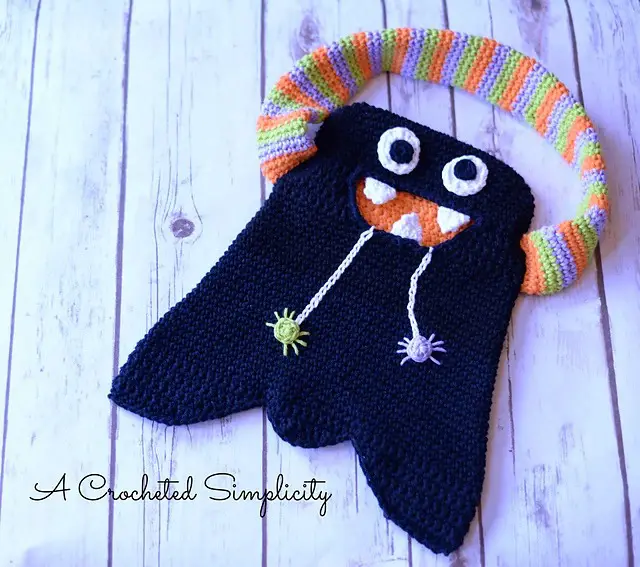 Ok, I'm a little jealous. When I was a kid I had an old pillowcase to keep my candy in. This is way better! Way to go, Jennifer! I love this design!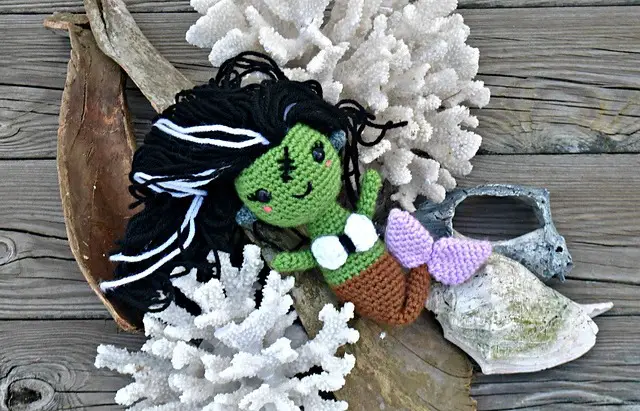 Omg. Stop. Just stop. My girl actually squealed when she saw this. Ok, maybe that was me. From her hair to her tail, this is one my favourite things on the internet right now.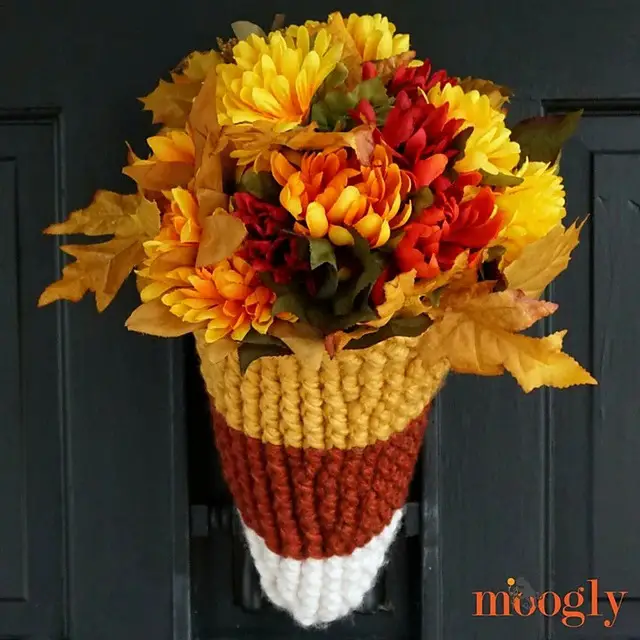 I love door hangers! They make a great first impression before you even walk into the house. Tamara did a great job designing this Halloween door hanger.
Well, that's it for this roundup. Did you find the perfect project to add to your list? Let me know in the comments! And please do visit and follow the amazing designers I have featured in this roundup. They all work hard to bring you fabulous and free patterns every month!
If you enjoyed this list of 10 Hauntingly Great Halloween Patterns, you may want to check out my other roundups!!
And don't forget to like and follow me on Facebook and Instagram so you'll know when I publish new patterns, roundups, and tutorials!
Until next time… Happy Hooking! 😉