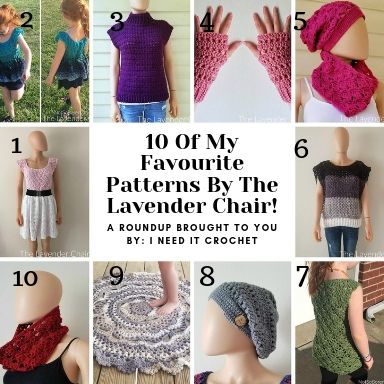 Thank you for reading my roundup post for 10 Of MY Favourite Patterns By The Lavender Chair. The patterns contained in this post are not mine and I do not claim them as mine. They are the the hard work of Dorianna Rivelli of The Lavender Chair. The free crochet patterns contained in this post are all linked back to their original blog and all the credit goes to Dorianna. Creating a free crochet pattern requires much work, so please do go and visit her blog and show her some love!
Have I mentioned lately, how much I love The Lavender Chair? No? Well, read on and I'll tell you!
As you may have read in my very first blog post, this blogging journey of mine began when I met a fellow pattern designer named Dorianna. Up until that point, I hadn't put any serious thought into starting a blog. But, when she started talking about her blog and how much joy it brought her and how it improved her business, something just clicked. I knew it was the right path. Since that day, Dorianna has been a tremendous help to me. She has given me a wealth of information and helped me build this blog into what it is today. And she did all of it purely out of the kindness of her heart. Because that is just how she is. Generous, encouraging, and one of the kindest people I know. I am very proud to call her a friend.
Ok, that's all the sappy stuff. Now I Gotta tell you about her patterns! As I write this, Dorianna has a whopping 296 designs available on her blog! Yes, you read that right. 296! One of the things I love about her patterns is that she often will make matching sets of accessories. So, if you love the stitch, but have no need for a hat, you can make a cowl, or a pair of gloves! Or, if cold weather accessories aren't your jam, she also has a wide range of tops and dresses for adults and children. Plus, she also has an assortment of home decor and stuffies. Every single one of her patterns are fantastic, but I couldn't just list them all on this post. So, I chose 10 of my favourites to share with you here. The links to each of these patterns is in the titles.
Here we go…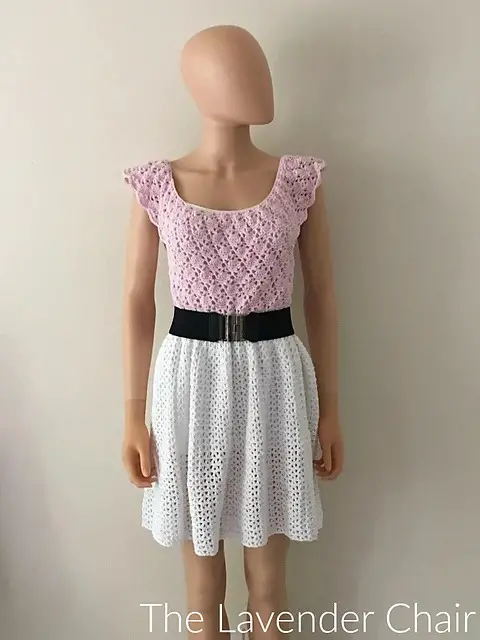 How cute is this dress? I love the flutter sleeves and the beautiful stitch pattern.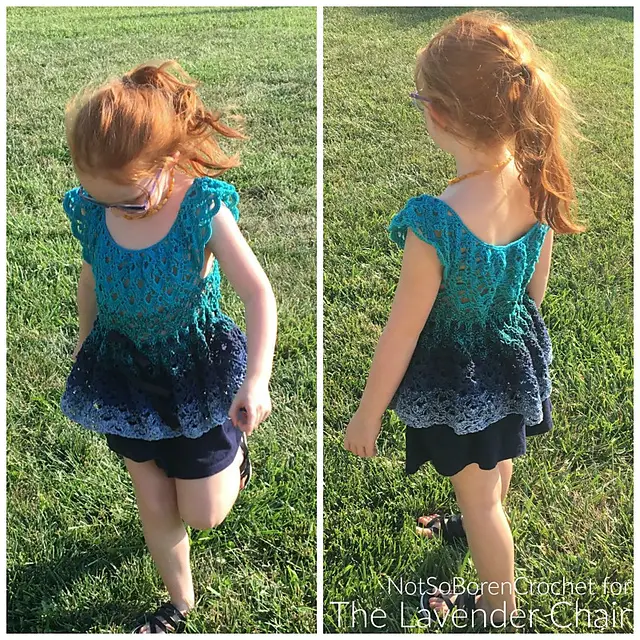 This is The Lavender Chair's newest pattern. I'll definitely be making this one for my mini-me!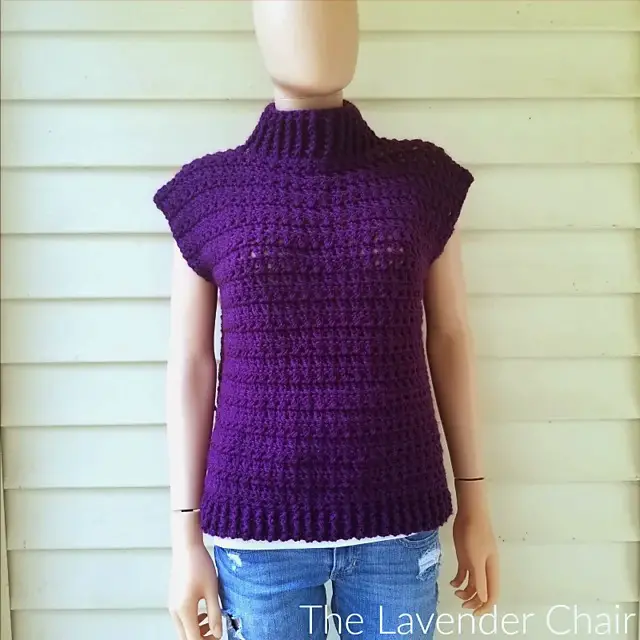 Now this is what I need! In the cold months, I'm almost always chilly. But in this I can stay toasty and stylish!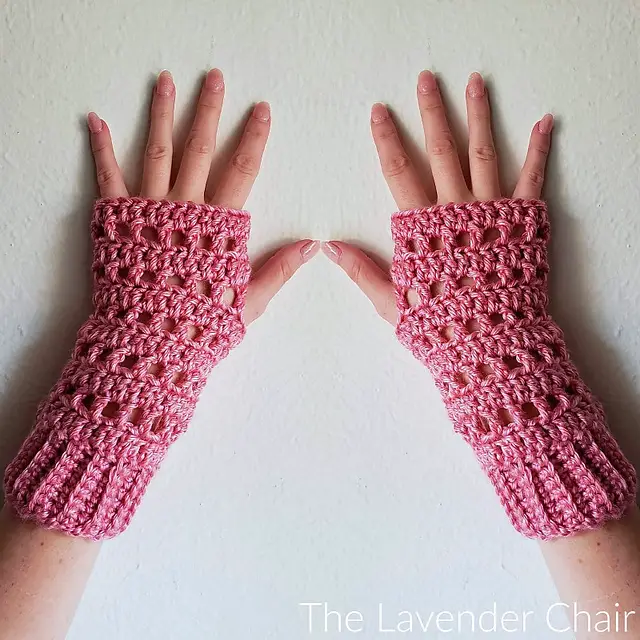 Another great pattern just in time for fall! These gloves are super cute and uber fast to whip up.
Check out that stitch pattern! This cowl is very easy and quick to crochet. And look! She made a matching hat pattern!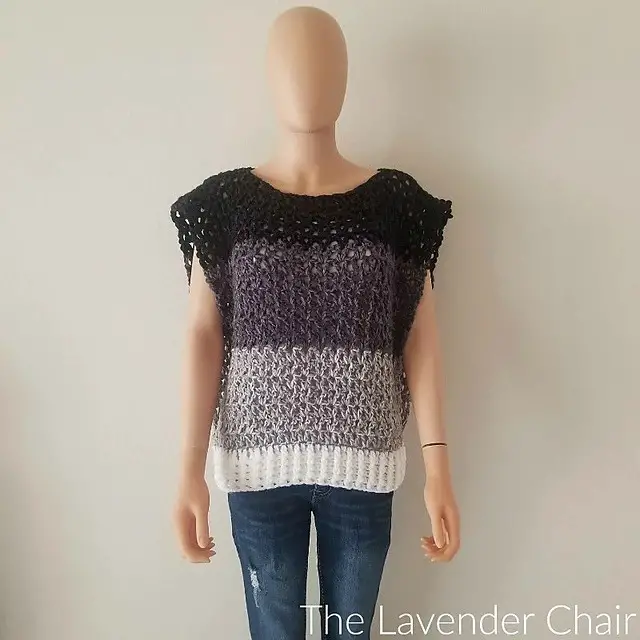 Another fantastic vest pattern. And I love the ombre colour blocking effect she used here.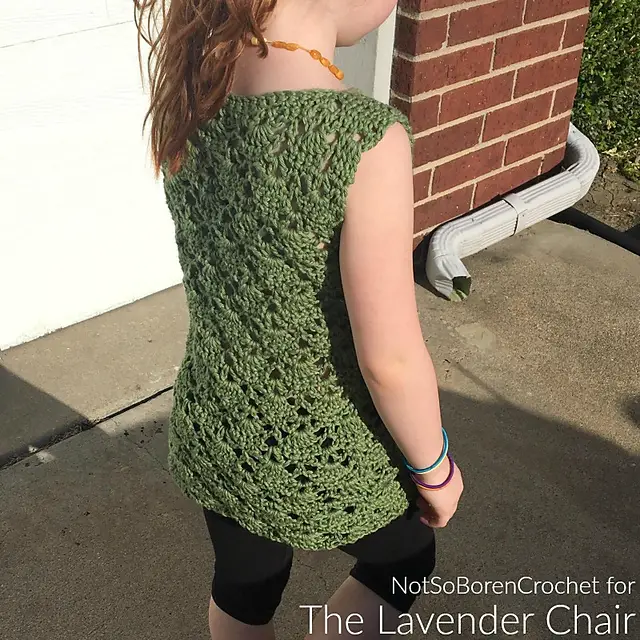 I am so in love with this tunic! This is another one for the mini-me list.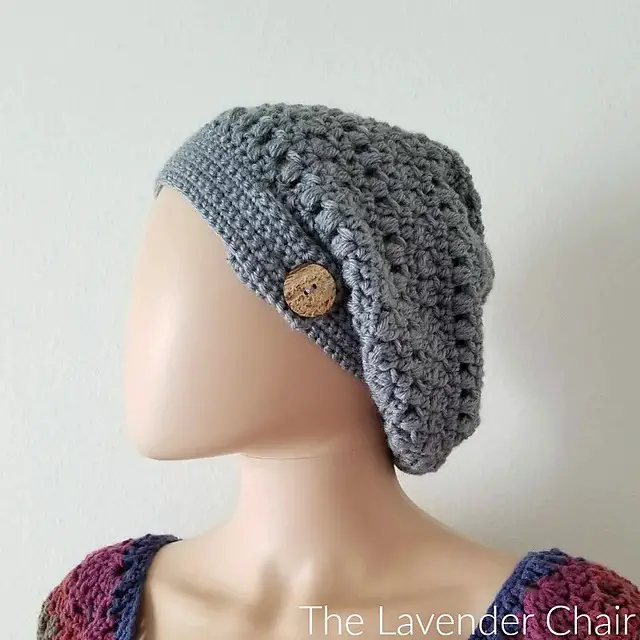 I really am a sucker for slouch hats. This pattern has a wonderful texture and I love the button detail.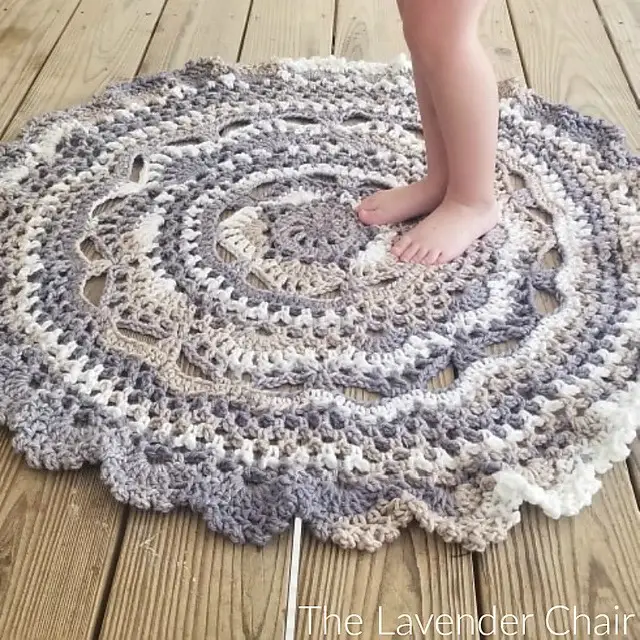 Dorianna has written a lot of mandala patterns. I'm so glad she made this one into a rug! It's beautiful! <3
I love the gorgeous shell pattern she used to create this cowl! Plus, she also offers slouch and beanie patterns to match!
These are just a few of the amazing patterns that The Lavender Chair has to offer. There are literally hundreds more on her blog! You really should go and check it out. You're sure to find just the thing for your next project. You can find The Lavender Chair here.
If you enjoyed this roundup of 10 Of My Favourite Patterns By The Lavender Chair, you might want to check out my other roundups.
And don't forget to like and follow me on Facebook and Instagram so you'll know when I publish new patterns, roundups, and tutorials!
Until Next time… Happy Hooking! 😉