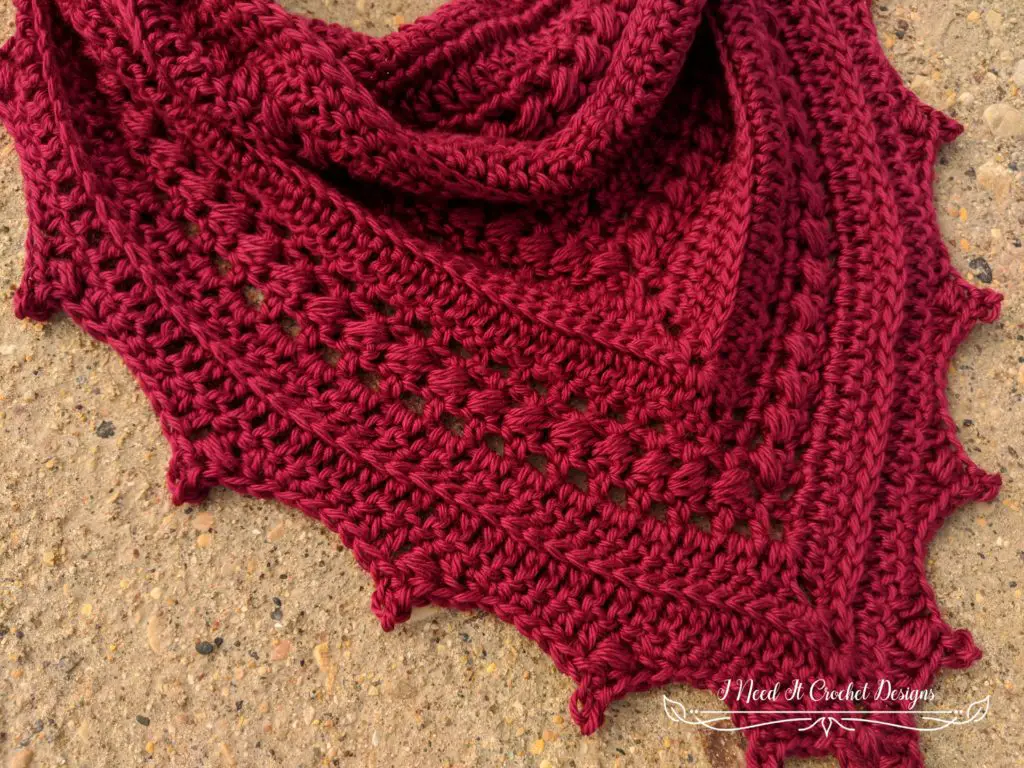 This Bead Picot Stitch Tutorial is copyrighted by I Need It Crochet. You may not copy, share, change, or sell the tutorial itself. Also, you may not claim this tutorial as your own. All pictures contained in this tutorial fall under the copyright and may not be used. 
When I was designing the Bauble Bandana Cowl, I wanted to give it a pretty border that incorporated the Bead Stitch. So, I decided to combine the Bead Stitch and the Picot Stitch to create a new stitch! And now, I'm going to show you how to make it.
– You start off by making a dc in the same st as you want your Bead Picot (BP) stitch. Then you chain 3. (See Figure 1.)
– Make a ss in the 1st chain to form a picot. (See Figure 2.)
– Then continue your bead stitch as normal, making a hdc3tog around the post of your dc. (See Figure 3.)
When I fell upon this stitch, I figured someone out there has to have created it before me. So, I scoured the internet in search of someone to give the credit to. I still have not found anyone else who has thought of the Bead Picot Stitch.
BUT… That doesn't mean it hasn't been invented before now. So please, if you do find anyone who has created this stitch before myself, please let me know and I will give them their due credit. Thank you!
Ok, now that you know how to do the Bead Picot Stitch (BP), head on over to the Bauble Bandana Cowl and try it out!
If you enjoyed this Bead Picot Stitch Tutorial, you might want to check out my other Tips, Tricks, and Tutorials.
If you'd like to know when I post new patterns and tutorials, head on over to my Facebook and Instagram and give me a like and a follow!
Happy Hooking! 😉