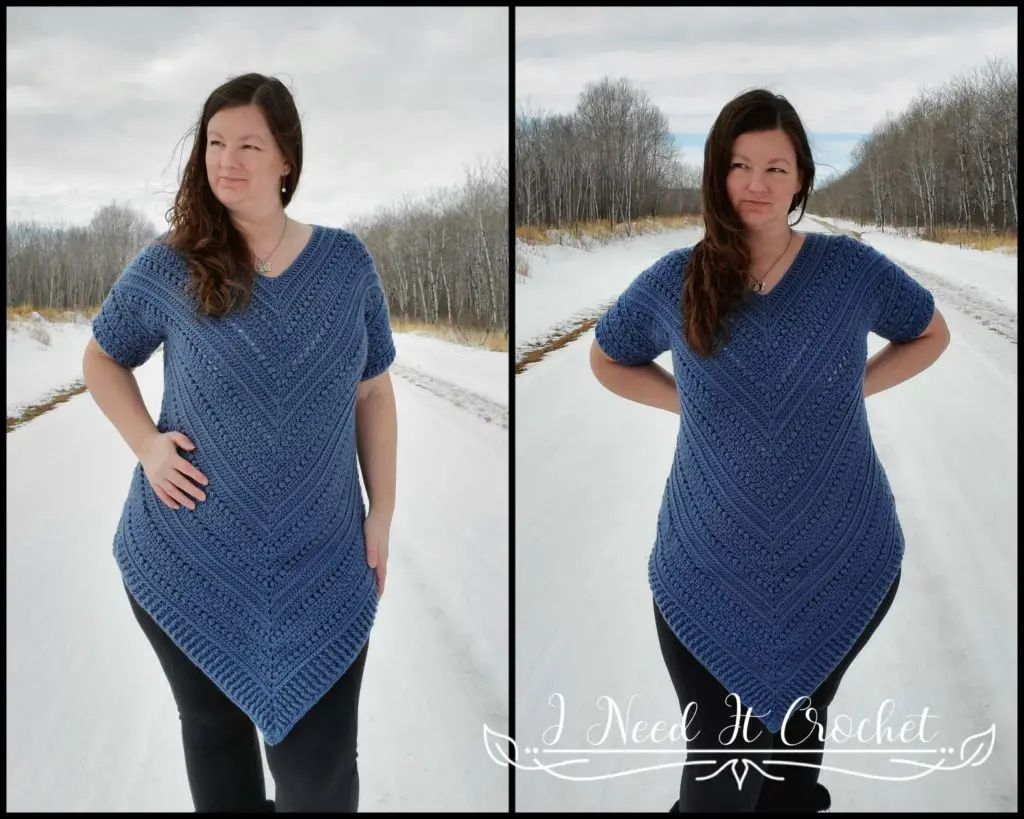 Bonnie Tunic – Free Crochet Pattern
All pictures contained within this post are under copyright and may not be used without permisssion.
As a pattern designer, I am fortunate that I get to rub vitrual elbows with some amazingly talented people. It was in a crochet group that I met Ling Ryan of Hooked On Patterns. Her website features a ton of free and premium original patterns as well as links to find some of the best free patterns from designers around the globe. I highly recommend you check out her crochet series A Gonk's Journey and her beautiful and elegant Aviva Summer Top.
A while after meeting Ling, she asked if I would like to design a pattern for Hooked On Patterns, and I was so honored! I couldn't wait to get started. She had mentioned that she adored the tops and sweaters I had previously designed and she was especially in love with the Angles Tunic. I had been itching to make a heavier version with the same shape, but a different stitch pattern. Thus, the Bonnie Tunic was born!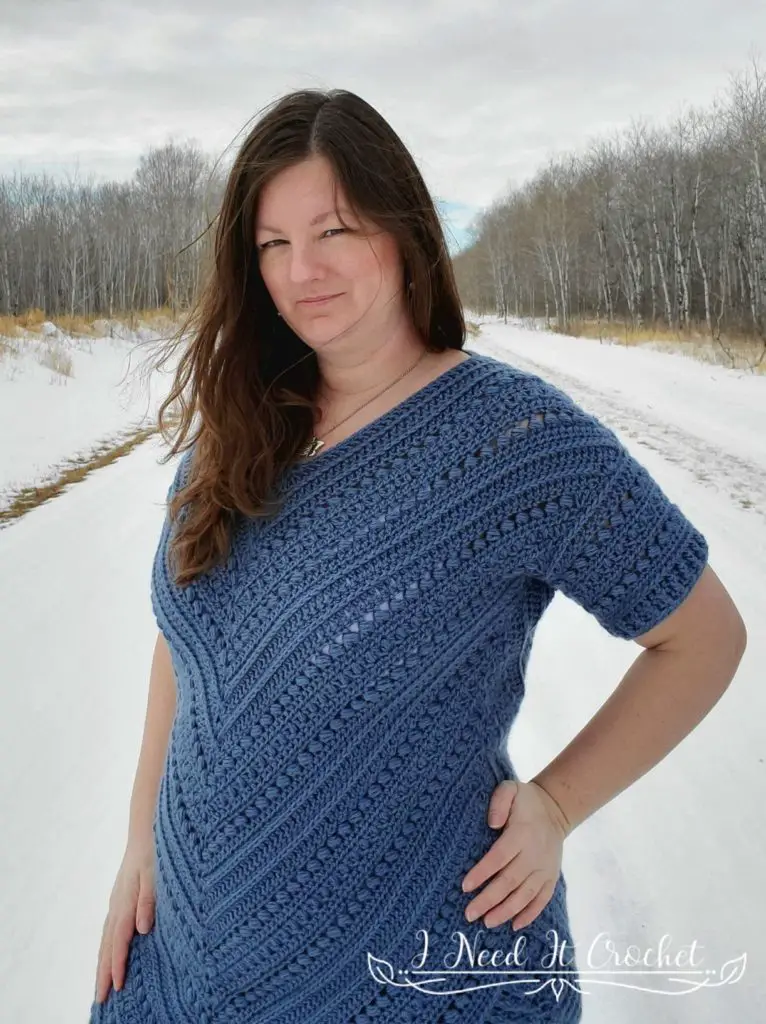 About The Bonnie Tunic Crochet Pattern
The Bonnie Tunic features a bold triangle shape on the front and back. The combination of textured stitches and ribbed edging create a top that is visually interesting and easy to wear. The body of the crochet pattern features the bead stitch, the mixed cluster stitch, and the 3rd loop stitch.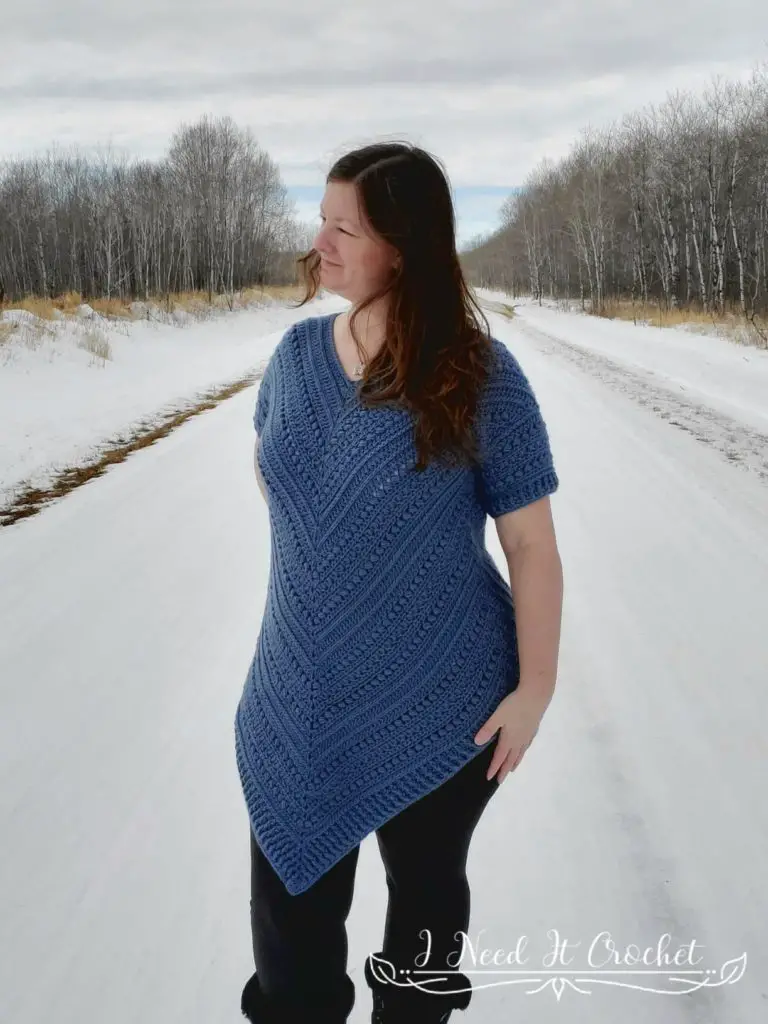 Bonnie Tunic – Crochet Sweater Dress
Sizing:
The Bonnie Tunic crochet pattern is written in the following sizes:
XS (S, M, L, XL, 2XL, 3XL, 4XL, 5XL) 
Finished Bust: 28" (32", 36", 40", 44", 48", 52", 56", 60")
Finished Length: Customizable. Length shown on the model is 26" on the sides, 37" in the middle. 
Arm Circumference: Each size may choose whichever arm circumference they like from the following options: 10 ¼" (11 ½", 12 ½", 13 ½", 14 ½", 15 ¾", 16 ¾", 18", 19", 20", 21", 22 ¼").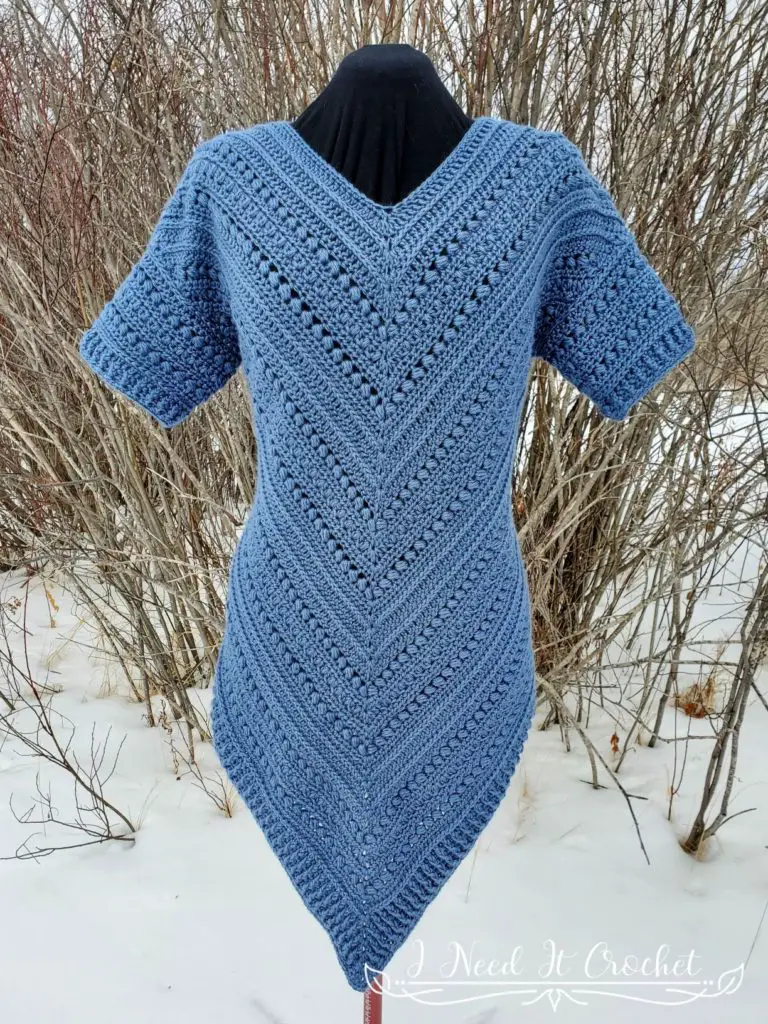 Bonnie Tunic – Crochet Sweater Pattern
Materials:
To design this pattern, I used Caron Simply Soft, which is a 100% Acrylic, #4 Worsted weight yarn. 
Any yarn of similar weight would work. You may also be able to use a #3 DK weight yarn to make your top lighter.
Approximately 1100 (1200, 1300, 1400, 1500, 1600, 1700, 1800, 1900) yds. 
5.5mm Hook
Stitch Markers
Yarn Needle
Scissors
Measuring Tape
I sincerely hope that you enjoy The Bonnie Tunic crochet pattern! Head on over to Hooked On Patterns to view it for free! And if you really love it, consider supporting Ling by purchasing a pdf.
If you'd like to know when I post new patterns and tutorials, head on over to my Facebook and Instagram and give me a like and a follow!
If you love The Bonnie Tunic – Free Crochet Pattern, you may want to check out my other designs!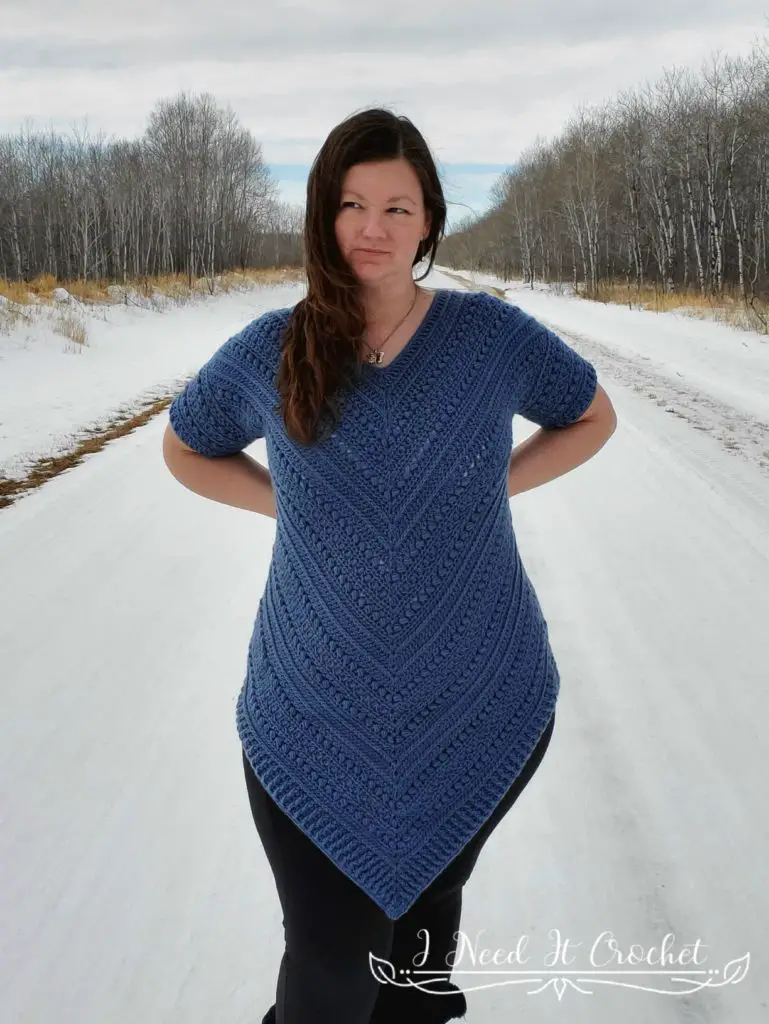 Bonnie Tunic – Free Crochet Tunic Pattern
And until next time… Happy Hooking! 😉