Hi, my name is Sarah, and I'm addicted to the Crossed Double Crochet. Seriously, though, I just love it! I've used it in a few of my patterns now and I know I'm going to use it again. So I thought I would create a tutorial for those of you who aren't familiar with the Crossed Double Crochet.
I actually remember the first time I saw this gorgeous stitch. I was walking the yarn aisles of my favourite Michael's store (as hookers often do), when I saw their new (at the time) #2 yarn, Cambria. Btw, Cambria has since been discontinued and I am. Not. Happy. About. It. >:-( Anyway, they had a swatch made up of that gorgeous yarn and it had been done in the Crossed Double Crochet stitch. It was like like I zinged. (Those of you who have seen Hotel Transylvania will get that one.) It was love at first sight. I paid for the couple dozen balls of yarn that had jumped into my cart (Oops! How ever did they get in there??) and booked it home so I could practice my new favourite stitch.
And now I am going to teach you how to work the Crossed Double Crochet. Be careful, for you may also become smitten. 😉
You start off with a Ch 3. This counts as your first stitch.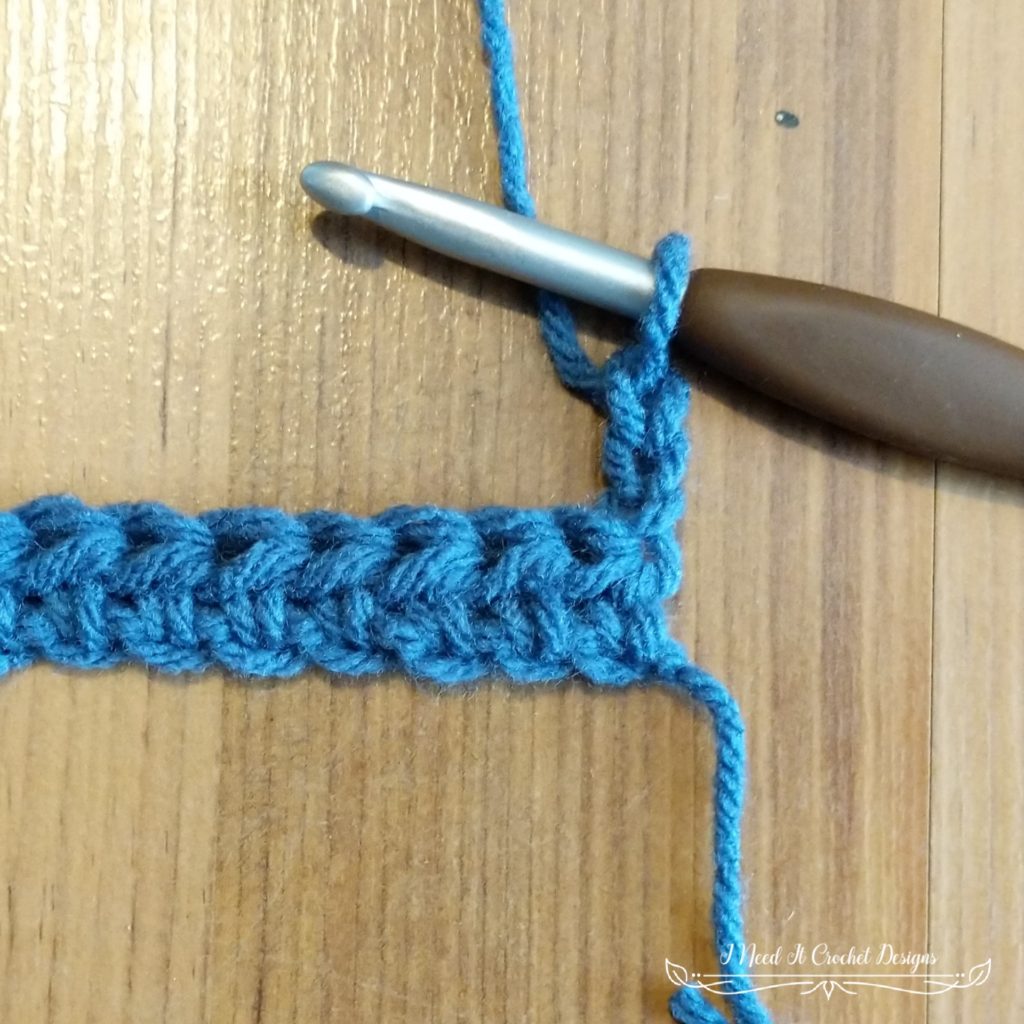 Then you will skip the next stitch and Dc into the stitch after that.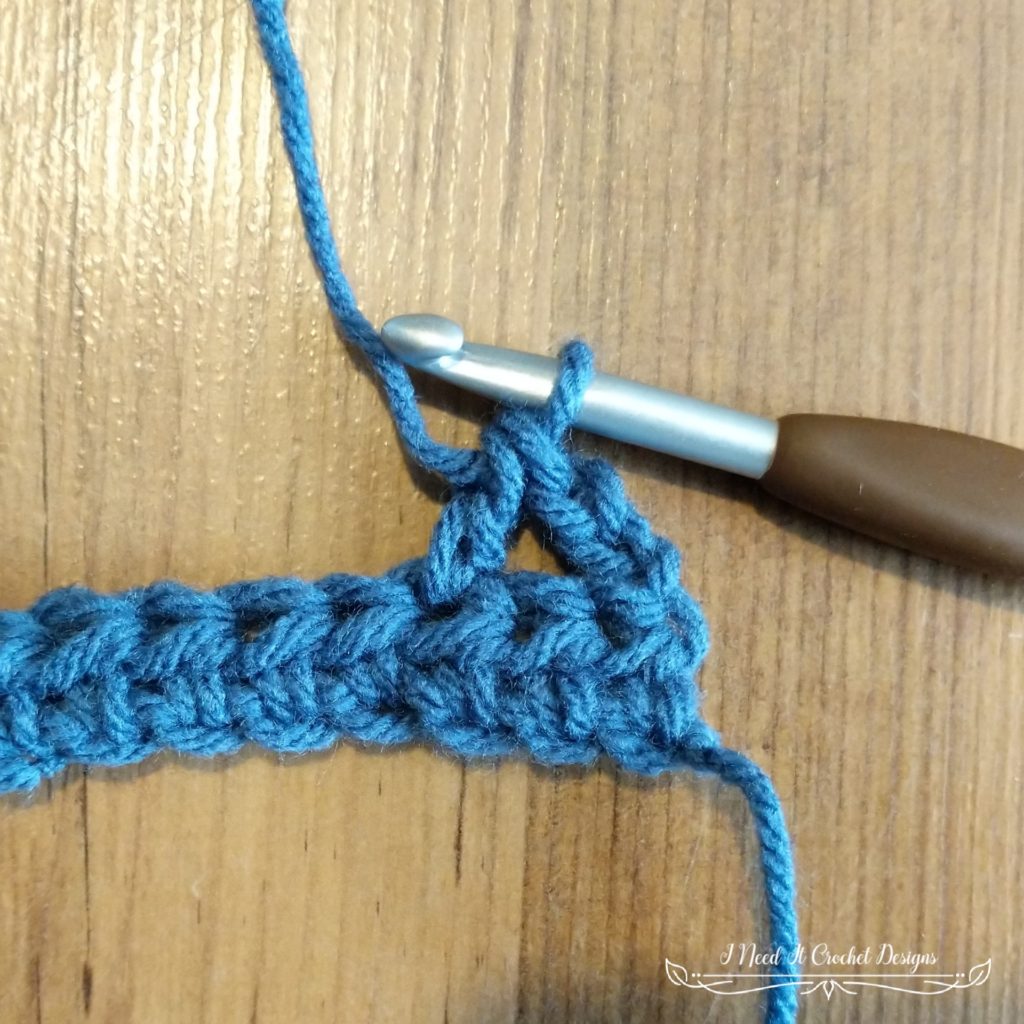 Then you will go back and Dc into the stitch you just skipped. Be sure you don't work this Dc in front of or behind your previous Dc. It will actually work around the previous Dc. Like it's giving it a hug.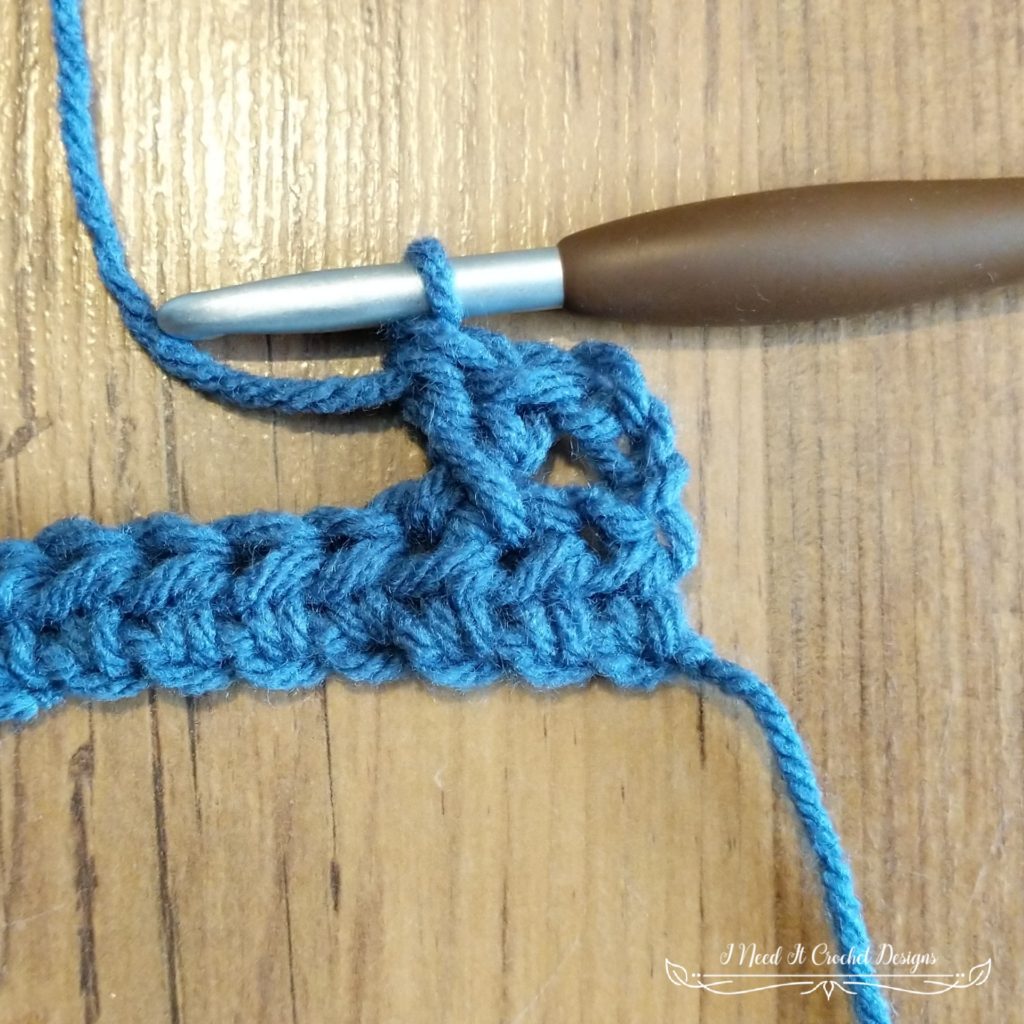 This is what they look like in a row.
And this is how they look from the back!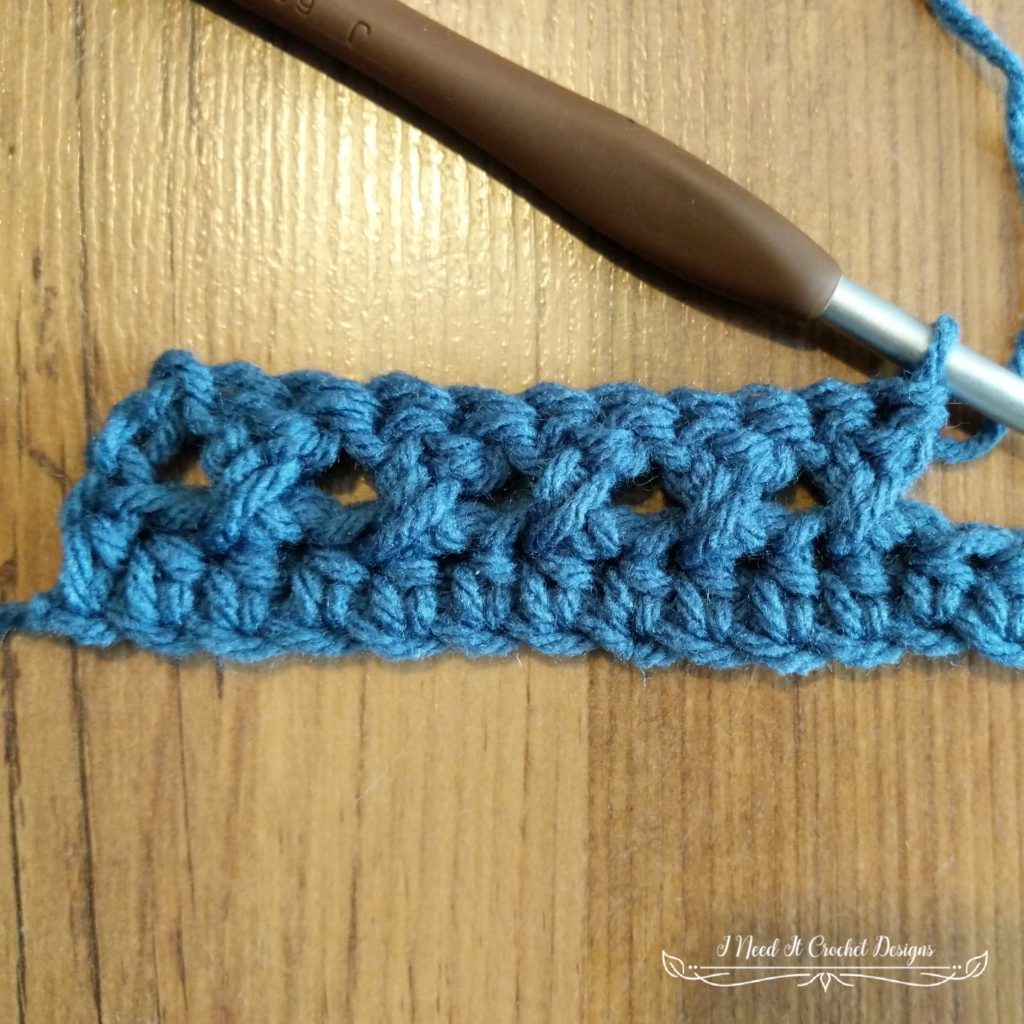 You've created a Crossed Double Crochet! I told you that was easy! Now keep going and it'll keep getting easier. I worked this stitch into a few of of my patterns such as the Winter Waves Scarf and Fran's V-Neck Blouse. You best keep an eye on this blog, because I know I will be using this stitch again and again!
Want to know when I post new patterns and tutorials? Head over to I Need It Crochet's Facebook page and Instagram and give me a like and a follow.
Until next time… Happy Hooking! 😉