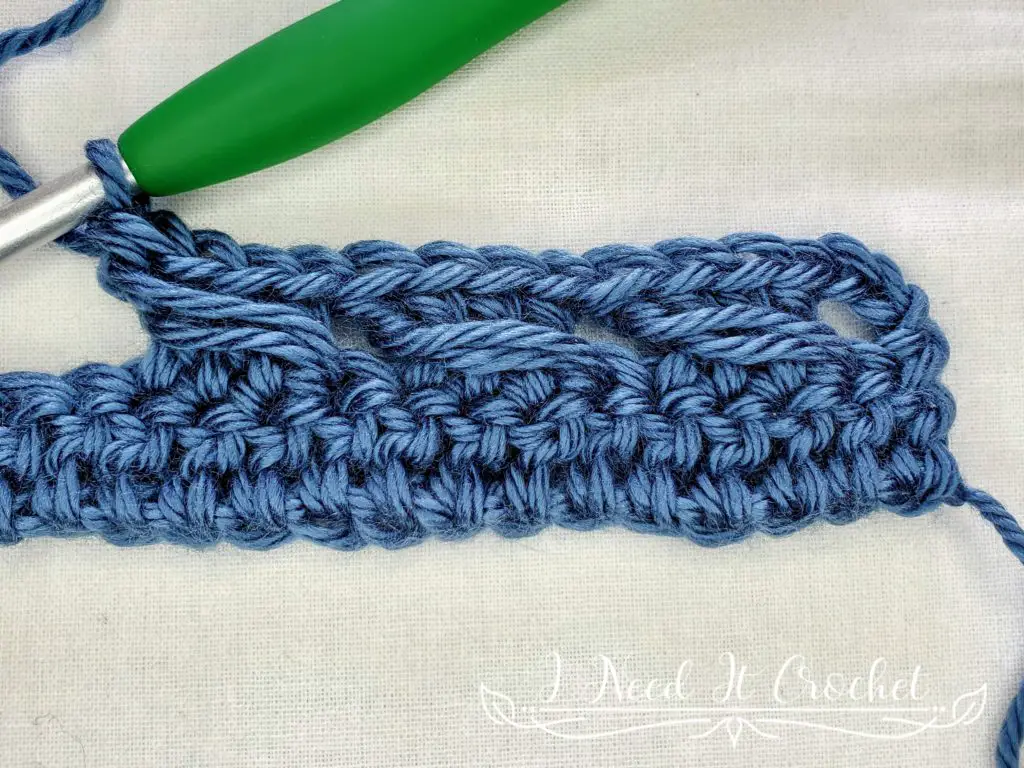 Crochet Cable Stitch Tutorial
The Crochet Cable Stitch Tutorial is copyrighted by I Need It Crochet. You may not copy, share, change, or sell the pattern itself. Also, you may not claim this pattern as your own. All pictures contained in this pattern fall under the copyright and may not be used. 
Finished items made from The Crochet Cable Stitch Tutorial belong to you, and you may do what you wish with them. If you choose to sell them on Etsy, I would very much appreciate it if you credited me as the pattern designer.
In the Breezy Batwing Tee crochet pattern, you will be working with the Cable Stitch. This stitch is fairly simple. 
When worked flat, you begin a row of cbl with 1 dc (as pictured in Figure 1).
Next, you will skip 1 stitch. Then dc in the next 3 sts (see Figure 2).  

Then crossing over the 3 dc you just made, you will dc in the 1st skipped stitch. This dc does not go behind or in front of the previous 3. It should be wrapped around them. You will need to make this dc a bit longer than a regular dc to accommodate the 3 sts (see Figure 3).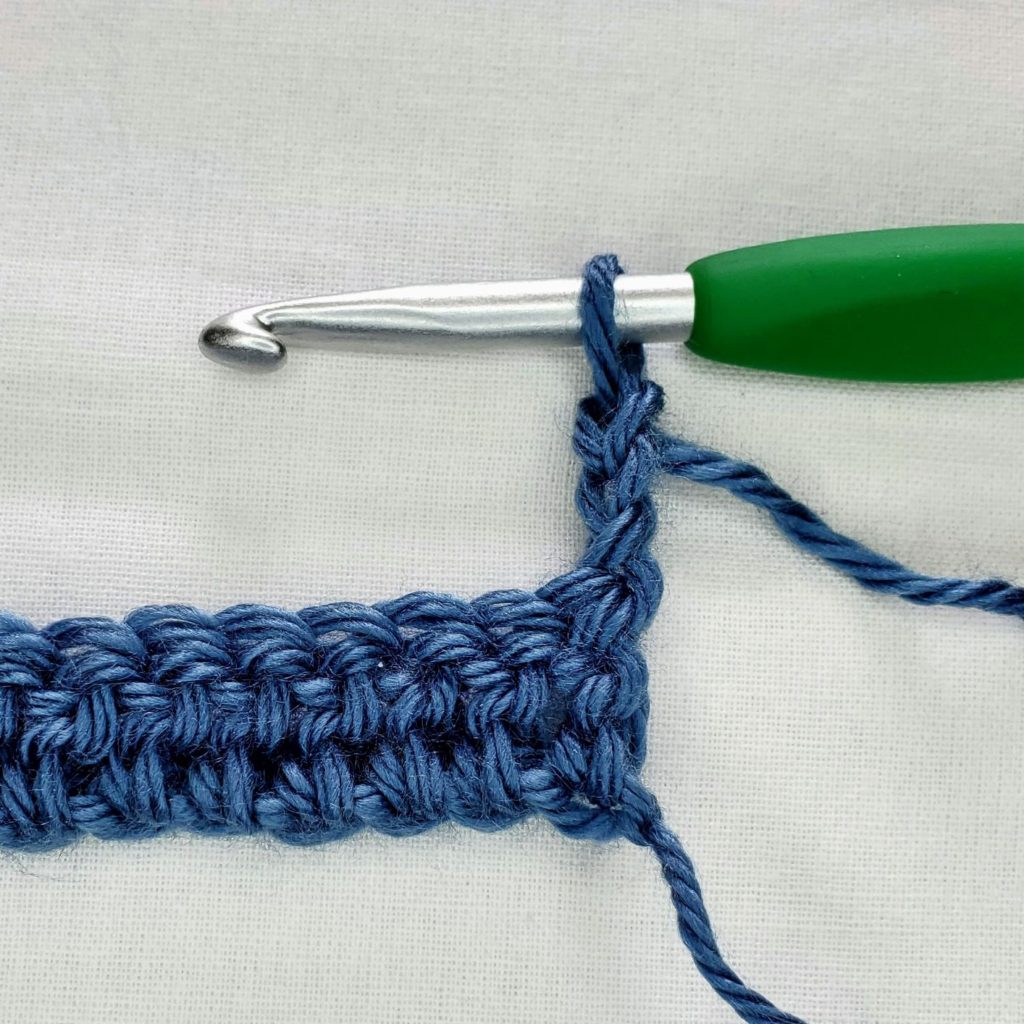 Figure 1
Figure 2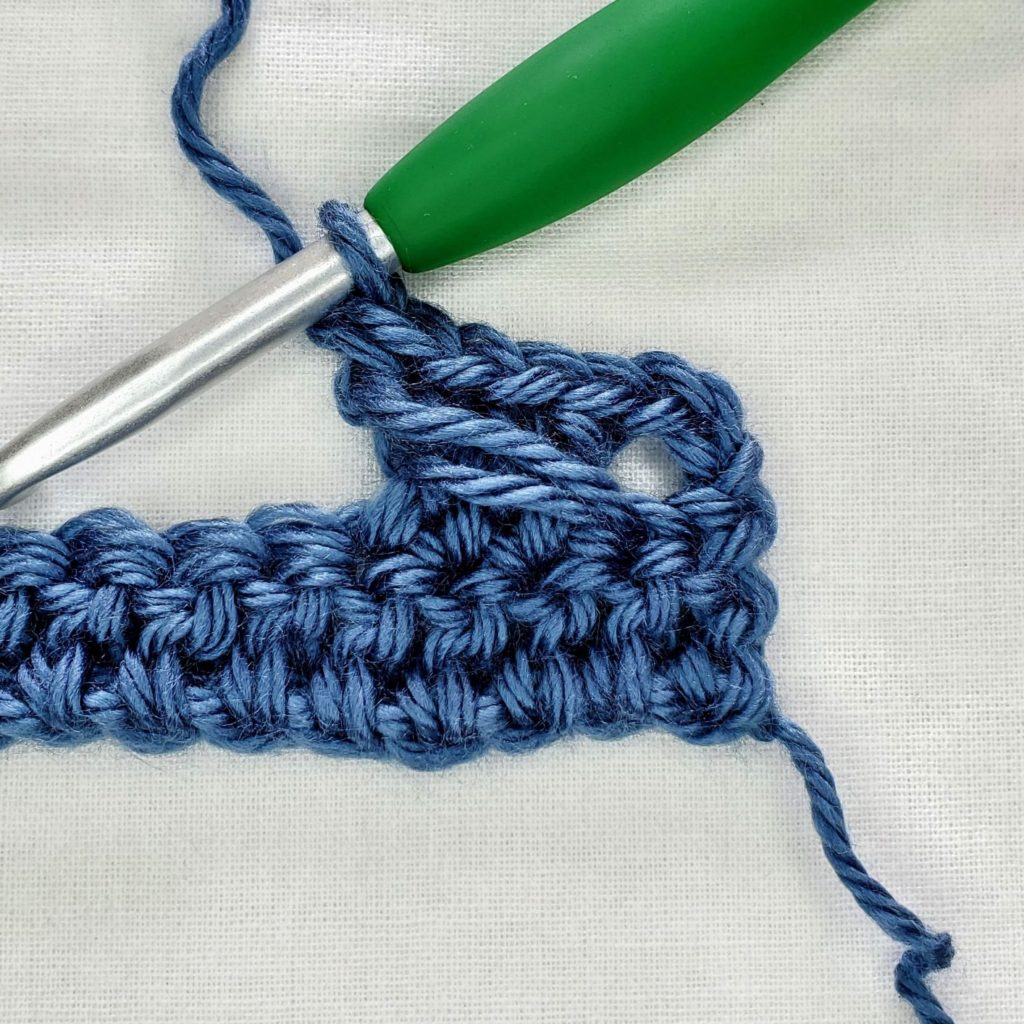 Figure 3
That's it! The most complicated part of this stitch is keeping even tension while making the crossing dc long enough. If your stitch is looking wonky, pull it out and try again. Once you have done a few, your row should look something like Figure 4.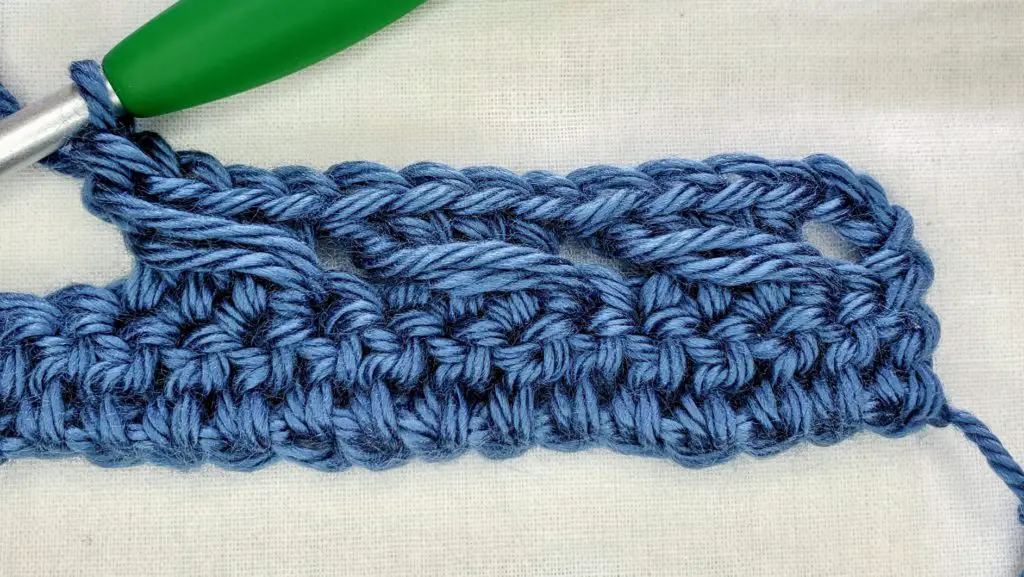 Crochet Cable Stitch Tutorial
Now that you know how to do the Cable Stitch, head on over to the Breezy Batwing Tee and put it to work!
If you enjoyed Crochet Cable Stitch Tutorial, you might want to check out my other Tips, Tricks, and Tutorials.
If you'd like to know when I post new patterns and tutorials, head on over to my Facebook and Instagram and give me a like and a follow!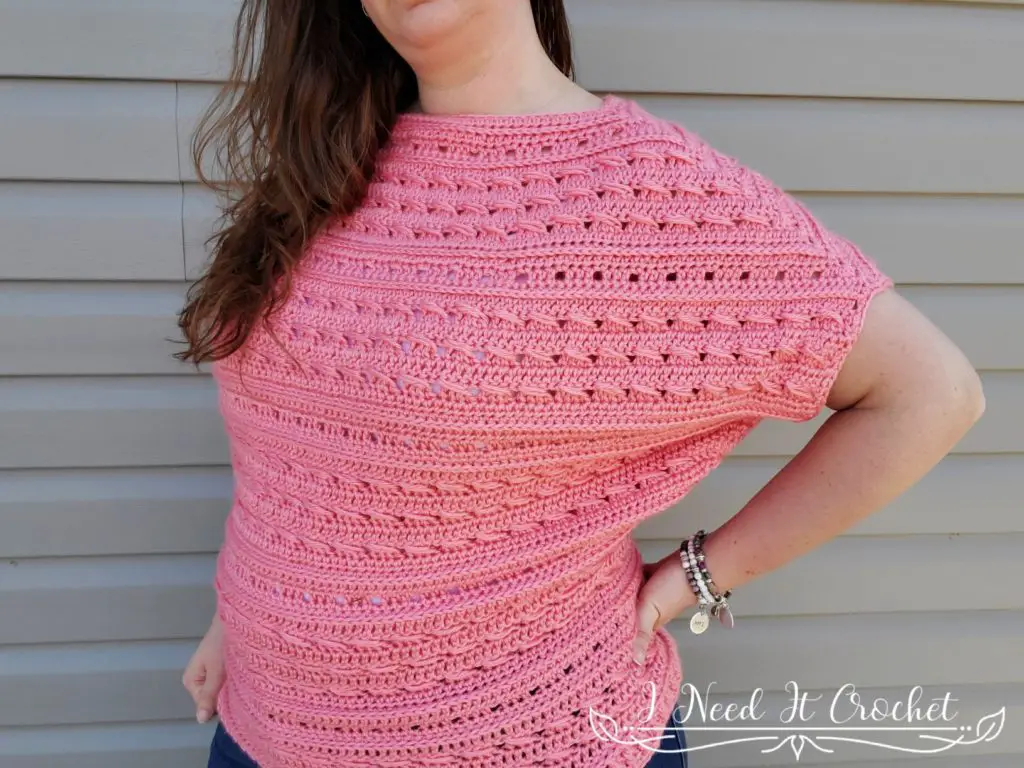 Breezy Batwing Tee – Free Crochet Top Pattern