Thank you for reading my roundup post for 10 Amazing Size-Inclusive Crochet Designs! Many of the patterns contained in this post are not mine and I do not claim them as mine. They are the the hard work of the fabulous crochet designers who made them. The free crochet patterns contained in this post are all linked back to their original blogs and all the credit goes to the designers. Creating a free crochet pattern requires much work, so please do go and visit their blogs and show them some love!
Hello and welcome back for another roundup! This list has a soft place in my heart. All of the patterns on this list are sized up to at least 4X, or have instructions for how to make the size larger.
We all deserve to look great in our clothes. And we all deserve to have access to great looking patterns. I admire each and every one of the fabulous designers I have featured on this list. Designing size-inclusive patterns can be tricky and it does require extra work. So I hope you'll go visit these artists and send them some love.
I think it is important that the pattern designing community try to be more size inclusive, and that goes for myself as well. My first few designs were only sized up to 1-2X. I didn't even realize what a problem that would be until people started sending me messages stating they wished they could use my patterns, but they're just not sized large enough. I took those words to heart and resolved to do better. It is my goal to only release patterns that are sized to at least 5X, or that have clear instructions for how to make it bigger.
So without further ado, lets get this roundup started! Here are 10 Amazing Size-Inclusive Crochet Designs!
10 Amazing Size-Inclusive Crochet Designs!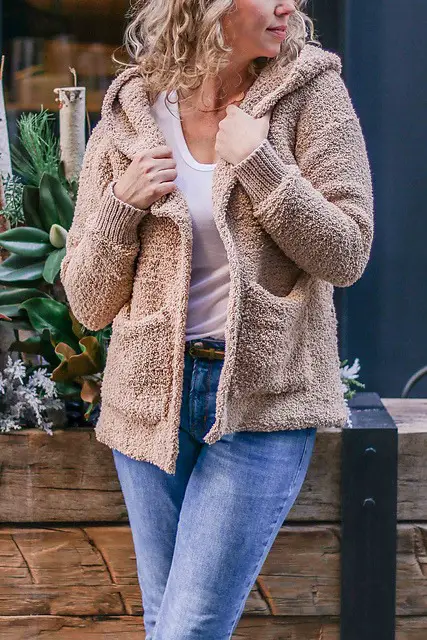 Jess has a wonderful collection of size-inclusive patterns on her blog. This is my most recent favourite. This sweater just screams comfort!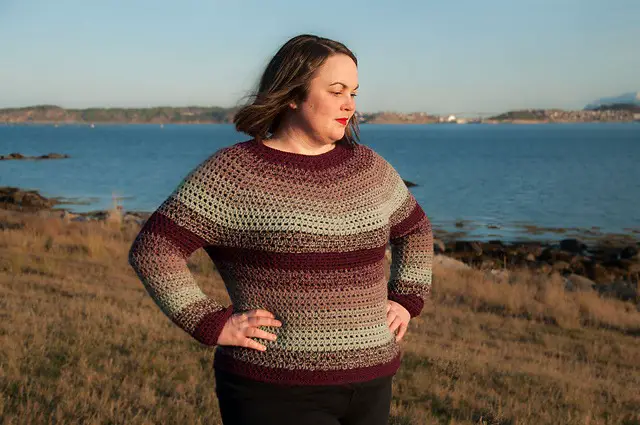 I absolutely love this top-down sweater! The design and the colours are just eye-catching!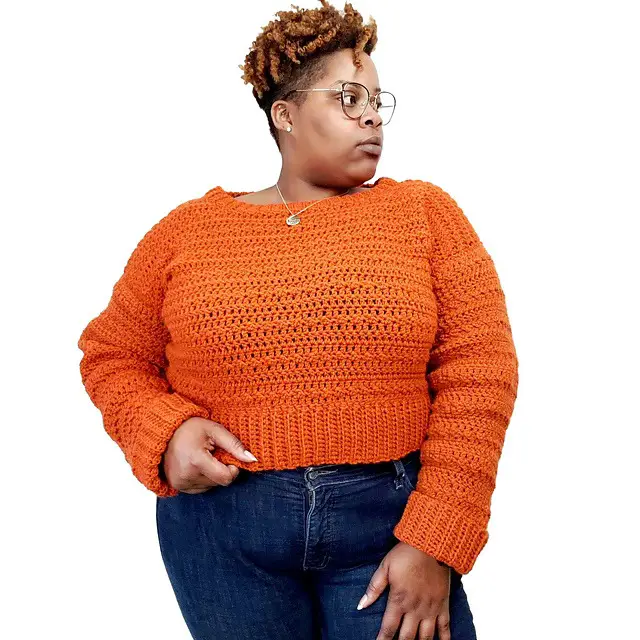 Speaking of eye-catching… how fun is this sweater! I love that Key went with a crop version, because she is so rocking it! And Key, orange is definitely your colour!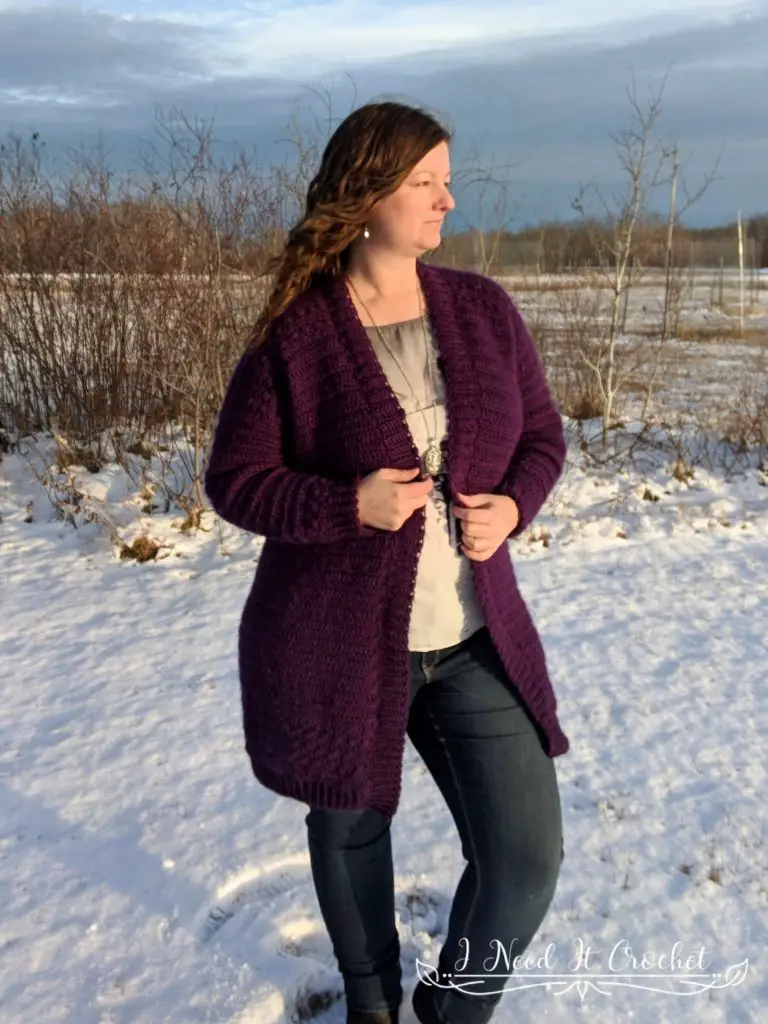 Yes, I just have to toot my own horn for a minute. I was super excited to finally design a long cardigan! Plus, I discovered how to write it so that you could choose your own sleeve size.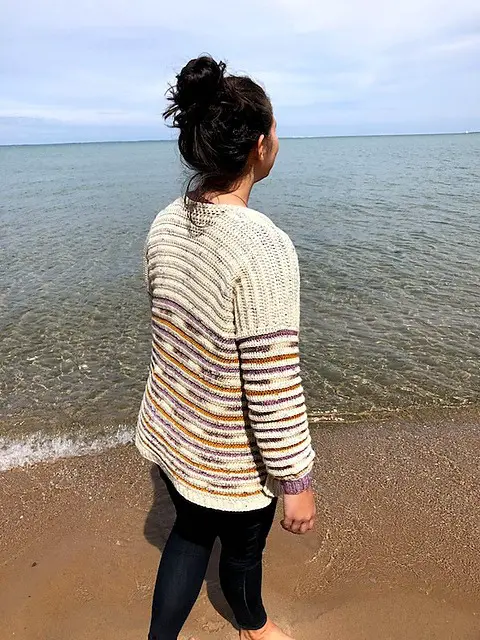 The colourwork on this cardi is so on-point! This is just one of the great patterns in LeRoo Crochet's arsenal. Go check her out!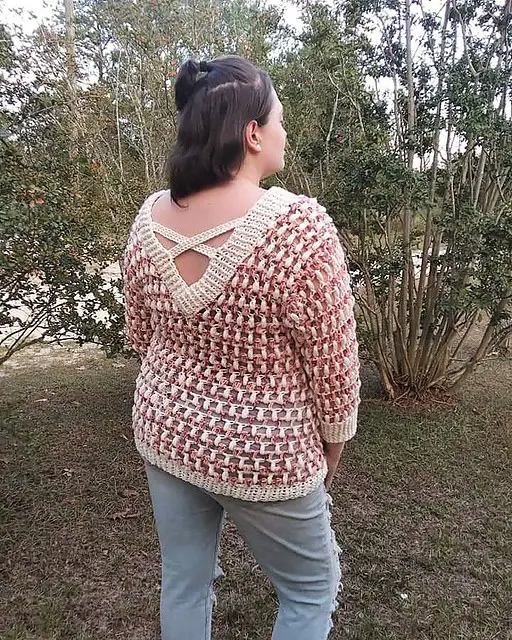 Just look at that back detail! I love a design that grabs your attention, and Journey Chanel Designs has surely done that with this pullover!
This was one of my favourite stitch patterns to work with, and I remember being so happy with how my shrug turned out. So naturally, I had to include it in this roundup! 😉
Have you figured out yet that I have a love affair with cardigans? I love them long with interesting textures and stitches, like Jennifer's! Oh, and pockets! Need I say more? <3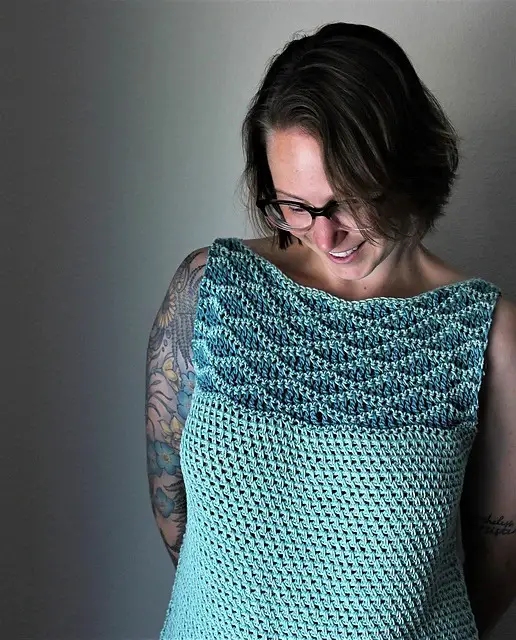 jellyKNITTTING is a bi-talented yarn artist. Meaning, she knits as well as crochets! And she produces some gorgeous patterns! You seriously have to go check out her Ravelry store!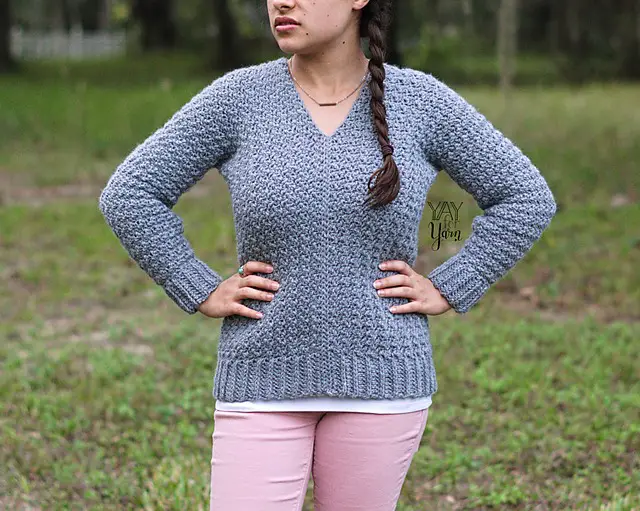 If you follow my designs, you know I love texture. And this pullover by Yay For Yarn definitely brings the texture!
That concludes this roundup. I hope you enjoyed it! And if you did, please go visit these awesome designers and send them some love. <3
If you enjoyed this list of 10 Amazing Size-Inclusive Crochet Designs, you may want to check out my other roundups!!
And don't forget to like and follow me on Facebook and Instagram so you'll know when I publish new patterns, roundups, and tutorials!
Until next time… Happy Hooking! 😉